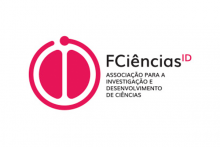 About the Organisation
FCiências.ID – Associação para a Investigação e Desenvolvimento de Ciências (FC.ID), is a Non-Profit Private Association, endowed with legal personality. It was created in 2017 as an common initiative of Faculdade de Ciências da Universidade de Lisboa (Ciências) - a Higher Education institution - and 6 private companies, to support, potentiate and develop Research and Development (R&D) and innovation activities of its seven associates, while, simultaneously enhancing FCUL strategic partnerships with market and services companies, therefore creating a more challenging environment for research and innovation. FCiências.ID is the legal representative of 20 research centres, in several scientific fields. FCiências.ID responsibilities are related to the administrative, financial and scientific management of the research centres R&D projects, and also to performing research work. Many of these R&D activities are developed together with international teams and are funded both at National and European levels.
Role in CoCO2
In CoCO2 FC.ID will contribute to WP3 Global Modelling and data assimilation focusing on the carbon cycle modelling and on land cover.