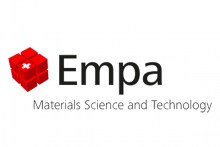 About the Organisation
EMPA is a Swiss Federal research institute within the ETH domain with ~1000 employees including ~150 PhD students. The Laboratory for Air Pollution / Environmental Technology has a long and outstanding record in air pollution and greenhouse gas monitoring and atmospheric modelling. It operates the Swiss National Air Pollution Monitoring Network (NABEL), the World Calibration Center (GAW-WCC) for CO2 and other gases on behalf of WMO, and is responsible for the Swiss monitoring activities in several international programs. It is a world-leading developer of Laser-based instrumentation for high sensitivity measurements of atmospheric trace gases and isotopes. The laboratory has consistently advanced emission estimation and source attribution of man-made pollutants by successfully linking field measurements with model approaches. It has contributed to the development of several atmospheric modeling systems (FLEXPART-COSMO, COSMO-ART, GRAMM/GRAL, COSMO-CLM2-CN) and is a founding member of the Center for Climate Systems Modeling C2SM at ETH. It has extensive expertise in atmospheric transport and inverse modelling with a focus on the regional to the urban scale.
Role in CoCO2
Co-lead WP4 Local and regional modelling and data assimilation, specifically contributing to  high-resolution atmospheric transport modelling, plume detection and inverse methods.